PRESS RELEASE: New feminist punk augmented reality game, The Glass Ceiling Games, launching at EGX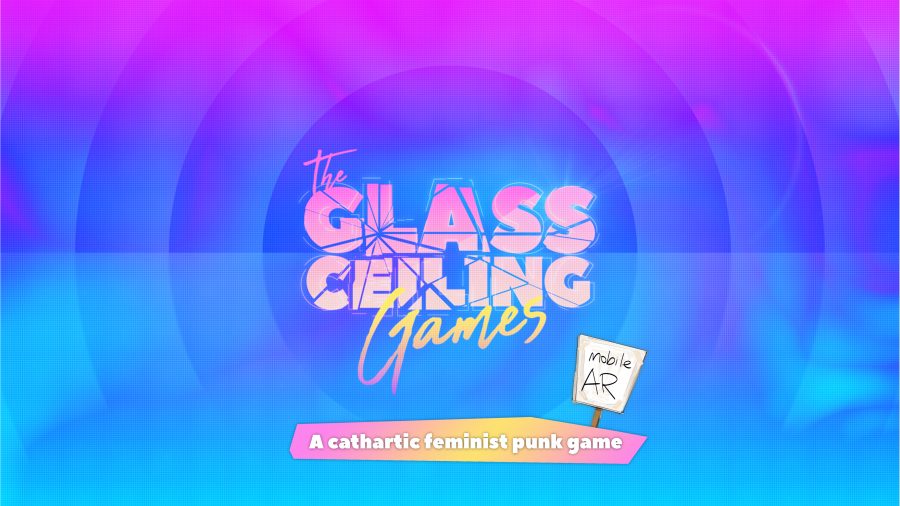 Punk feminist augmented reality game, The Glass Ceiling Games, is launching its demo at EGX 2019.
The UK Games Fund (UKGF) supported game, made by indie studio, Story Juice, will be showcased on the UKGF stand at the UK's biggest gaming show in ExCel London, October 17-20.
Inspired by Riot Grrrl, and using a cartoon neon art style and comedic, subversive mechanics, The Glass Ceiling Games satirises everyday sexism in a fun (and NSFW) way.
Story Juice Creative Director, Hannah Wood, said: "It's a feminist punk-inspired subversive power fantasy using dark humour that I hope will make people laugh, but also make people think about the sexism women and girls face everyday."
The goal of the game is to slay a series of fantasy combat sports and boss up the ranks of a skyscraper called The System to smash the glass ceiling.
The EGX demo features gameplay from the first level of the game, where players slingshot catcalls for freedom to a bespoke punk soundtrack, and was built with help from a Round 5 UK Games Fund grant
"We're so grateful for the financial support and mentorship of the UK Games Fund, which has had a transformative effect on our micro Plymouth-based studio by enabling us to start development on The Glass Ceiling Games," Hannah added.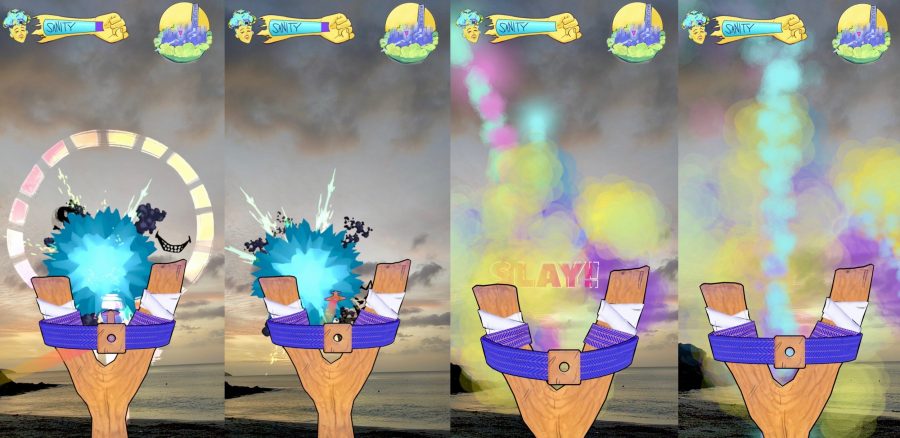 The initial concept emerged from an Immersion Fellowship Hannah completed with the South West Creative Technology Network, where one of her research questions asked how to use poetic mechanics for narrative affect in immersive experiences.
Jo Lansdowne, Executive Producer at Watershed and production lead for SWCTN, said: "We at Watershed are very excited about The Glass Ceiling Games. It is a brilliant example of how nuanced research into game mechanics, affect and immersive experience can be mobilised into a product that is unique, meaningful and really good fun.
"As a team of producers in creative technology concerned about gender politics and their effect on media content, the technology sector, broader society and our own lives…. we can't wait to play."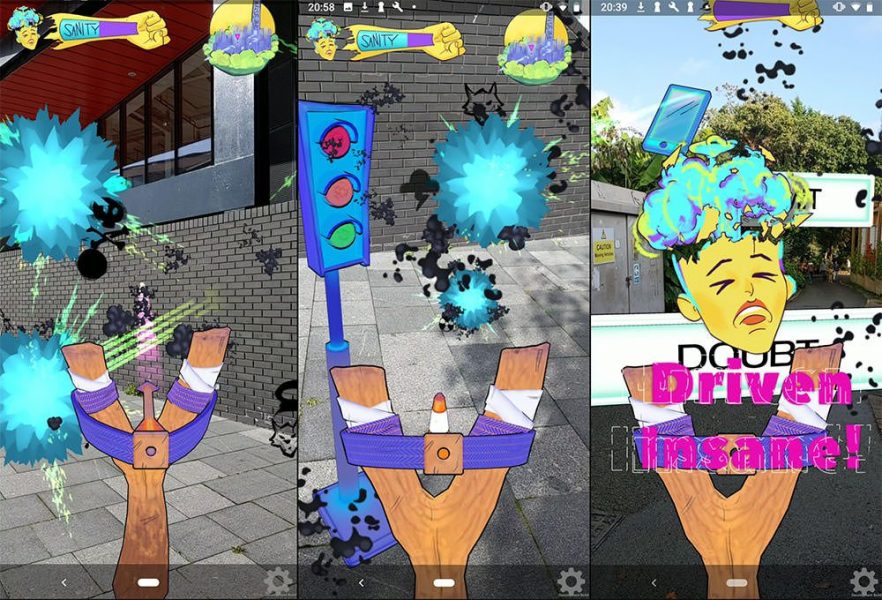 Hannah added: "Support from SWCTN put a new stake in the ground for Story Juice moving forward as a south west business committed to helping change the narrative for women and girls in games and immersive experiences—both in terms of representation and development processes."
Katie Keeler, Executive Producer of Kaleider, a SWCTN partner, said: "We're thrilled that Hannah has used research from her Fellowship with the South West Creative Technology Network to make The Glass Ceiling Games. Story Juice is an exciting south west company innovating in immersive experiences.
"The game is funny and empowering. A rare and timely power-fantasy game for those societally disempowered."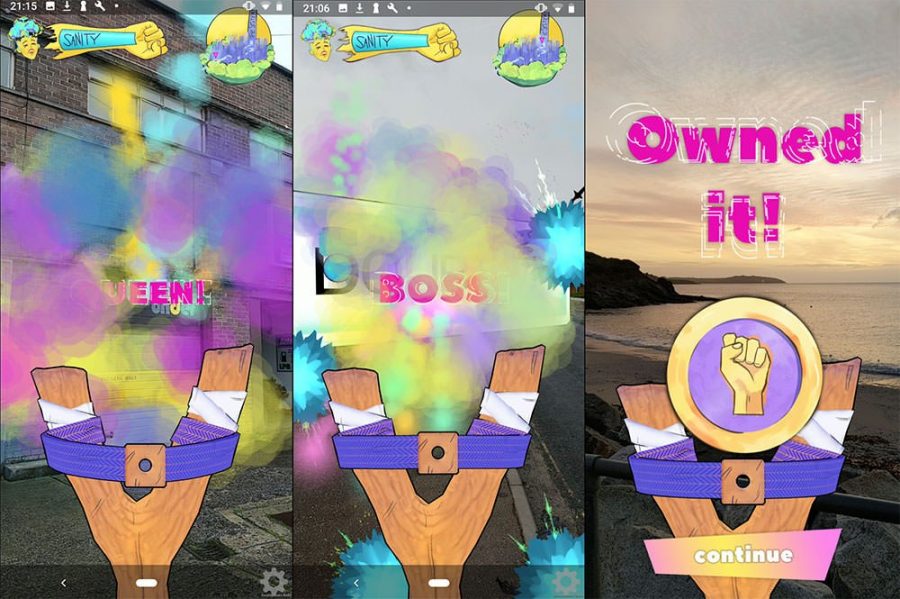 Story Juice is now pitching for further funds to develop the game and planning a Kickstarter campaign for early 2020.
Planned future levels of the game include, boxing stereotypes for money; macheteing unsolicited dick pix for joy; batting away emotional labour for freedom; throwing babies in baskets labelled 'man's work' for money; and finally, shooting and dodging falling mansplains, before the glass ceiling smashes, The System building crumbles, and you're left triumphant atop the rubble with a haul of freedom, money and joy.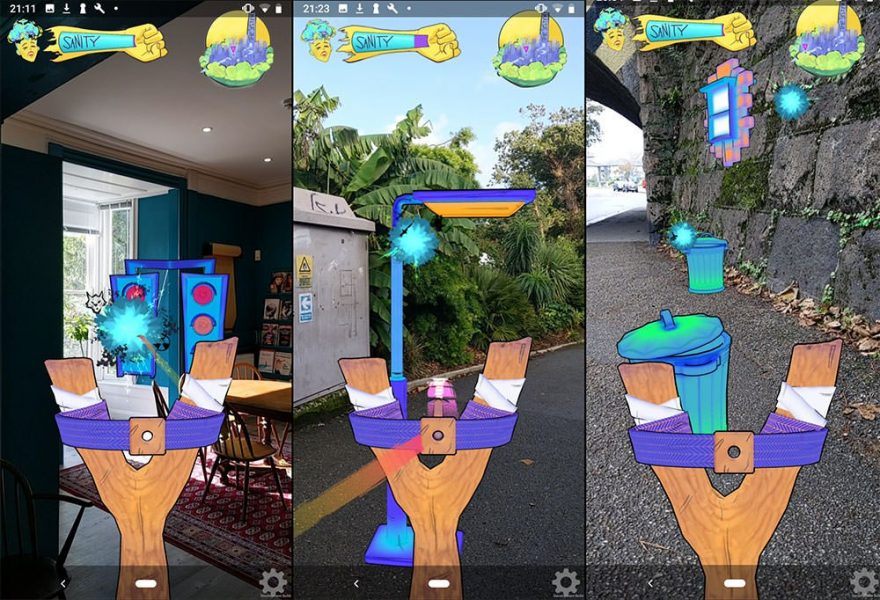 The initial design was for mixed reality headsets but development started on mobile augmented reality as the most commercial platform.

Notes:
Story Juice is a game development and immersive storytelling studio based in Plymouth and focused on helping change the narrative for women in games.
The UK Games Fund is run by community interest company UK Games Talent and Finance and funded by the UK Government. It supported 18 games development studios with its Round 5 funding targeted at early stage developers.
The South West Creative Technology Network (SWCTN) is a Research England-funded project to expand the use of creative technologies across the south west of England.