Our writer Dawn's Top 5 Tips for breaking into the games industry!


Want to break into the games industry but don't know where to start? One of the writers for The Glass Ceiling Games Dawn Hammond-Quaye shares her top 5 tips!
I wanted to work in games for years but I didn't know how to make that happen. I studied English with Creative Writing at university and went into marketing right after graduation. I was good at marketing, but I didn't love it. The pandemic brought that to the fore. At the end of 2020, I was resolved to become a game developer. I am thrilled to be working in my first full-time job in the games industry, as a Junior Level Designer for Mediatonic. I'm going to share some of the steps I took to transition into the games industry.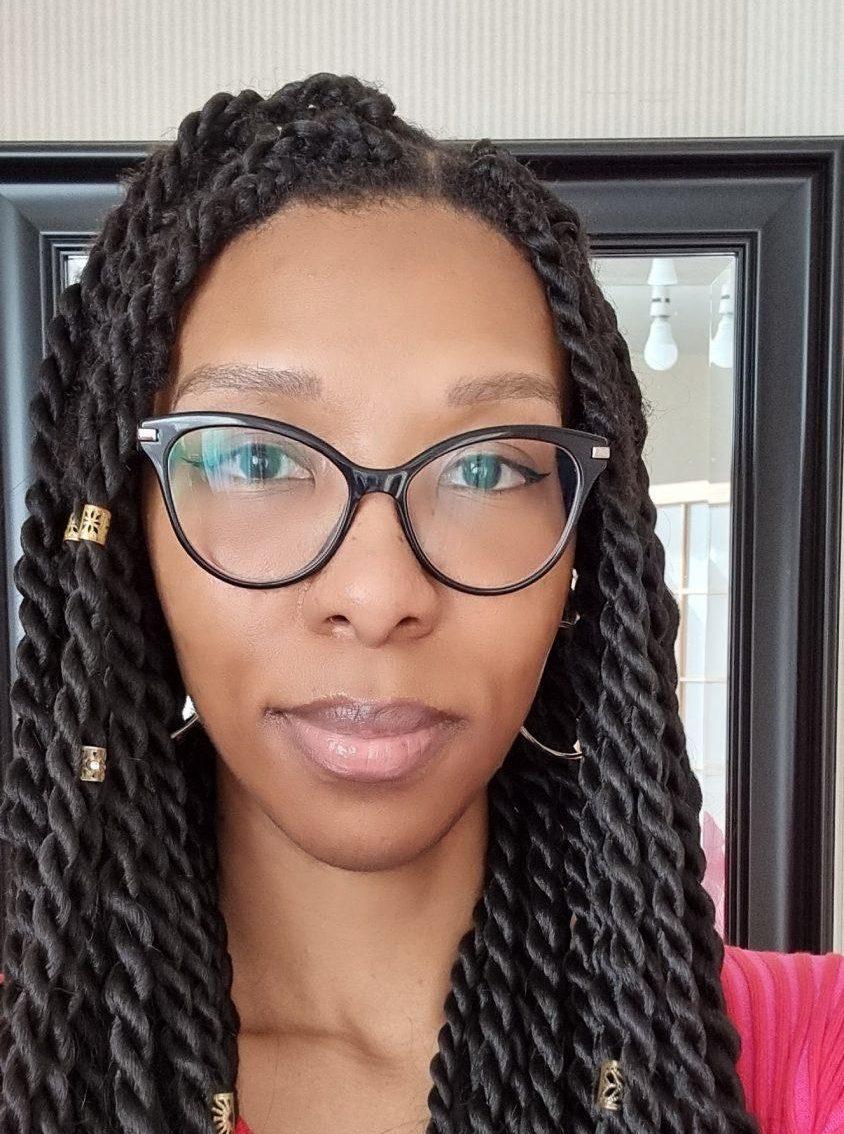 1. Evaluate your skill set and create an action plan
Just thinking about making a career change to game development was stressful. I was overwhelmed by all the software, terminology and skills I didn't know or have. I had absolutely no idea where to start until I took a game making course with Code Coven (more on that later). This is where an action plan is helpful.
The action plan can help you make meaningful steps, big and small, towards your first job in the games industry. The journey will be more manageable if you break it down into small achievable goals. Think of it like eating a meal one bite and a time, instead of all in one go.
I used Trello for my action plan. I set up a new board called Game Dev Career Change and created columns for: Skills and Tutorials, Job Applications, Development Opportunities, Tasks In Progress, and Tasks Completed. I created a card for each Brackeys tutorial on YouTube, every application for mentorship, and every prototype I wanted to try. Keep your action plan up-to-date so you can see your development, and stay organised.
It is rewarding to check actions off the list, and you can see your growth and development in black and white. After a short while, you will be able to look back at everything you've achieved and be proud of yourself. It is also useful to have a written record of your accomplishments which you can refer to for applications and interview preparation.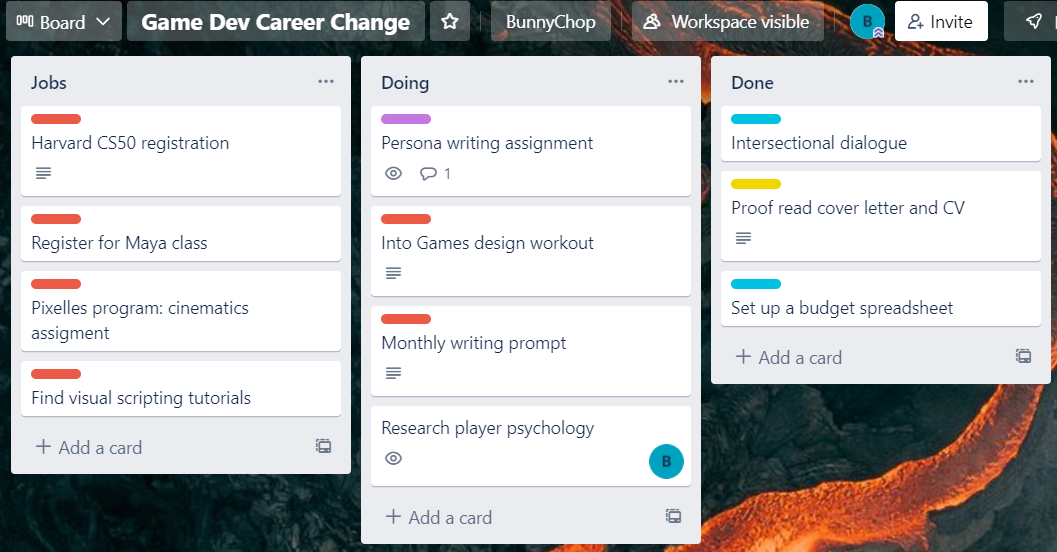 You're probably wondering what to populate your action plan with. It will be useful to identify your skill gap, i.e. what you need to or should learn. Try reviewing job descriptions for roles you are interested in, even if you aren't ready to apply. After looking at just a few JD's, you will spot patterns. Keep an eye out for qualifications, software, languages, game engines etc. Which come up in JD's. Make a list of the things you can do (this is good for confidence), and a list of those you can't do (this will be the basis of your action plan). Here are some job sites I recommend using:
2. Recognise the value in your non-games experience
I worked in marketing for 6 years before becoming a game dev. At first, game dev and marketing exhibitions to tourists seemed completely different, and everything I learned seemed useless. It was a major source of insecurity whilst I looked for my first job in the industry. My degree was unrelated and I hadn't worked a day in games. I worried that my application wouldn't stack up against candidates who had work experience and taken a more traditional route into game development.
I felt like I was starting from scratch, but that wasn't true. I built a raft of transferrable skills by working in marketing: communication, organisation, teamwork and project management. All these skills are useful in game development, and you have them, too.
Don't shy away from this in your job applications. If you have worked in another industry, you already know how to collaborate with other teams and departments, how to manage your time and reprioritise tasks, how to manage conflict and much more. These soft skills are critical.
3. Game jams
Game jams are a brilliant way to practice your game making and soft skills. They are an opportunity to practice working in a team or try an idea you have for a game.
You're probably incredibly busy with work, studies and other responsibilities. Find a jam that works for the time you have. Itch.io has a comprehensive list of game jams which vary in length, from 24 hours to 1 month. There are also jams for beginner-level game makers if you find that more accessible.
Games from jams can be excellent additions to your portfolio. If you know what job you want, try to fill that role in your jam team. The games will showcase your abilities in that role. Jams let you apply your soft skills in a development scenario. Putting those games in your portfolio shows can you work in a team, and proves you can produce something by a deadline. When you are applying for jobs, you can refer to game-related experiences. Not to mention, game jams show your enthusiasm and passion for making games because you are doing so in your spare time.
Jams are also a safe environment to try something new and see which fields of game dev you enjoy the most. Across several jams, I've done writing, game design, level design, programming, and even a bit of art. This gave me the chance to strengthen my skills, improve my process. Experience in different roles also improved my understanding of what my teammates have to do and what they need from me.
4. Participate in communities for game devs
Communities for game devs are a fantastic way to build a network from anywhere. Networking has been made particularly challenging during the pandemic, when face-to-face contact is limited. Online networking is also a great solution if you aren't located in a game development hub like London or Guilford.
These communities let you meet and talk to game devs from around the world. You can make friends and find out more about people's roles and the studios they work for. This is valuable for your job hunt so you can find out if the studio's values and ethos match your own.
Game dev communities are fantastic resources. The groups are full of devs who were once in your shoes looking for their first games job or making a career change, and can offer you advice. Don't forget you have a valuable experience too and can contribute to the conversation.
They also offer opportunities of their own such as portfolio and CV reviews, guest speakers, panel discussions, game jams and tutorials. Community members also share new internship and job vacancies, sometimes within the community first before going public. Keep an eye out for announcements and take advantage where you can.
Here is a list of the communities I am apart of which I can recommend.
POC In Play
Code Coven
IGDA Foundation
Into Games
GLITCH
Women In Games
5. Take advantage of all opportunities
Making a career change into game development can be difficult, especially because a lot of entry level opportunities are aimed at students and recent graduates. Don't despair! There are pathways into game development if you are making a career change. I'm going to spend this final section talking about the amazing organisations and opportunities that equipped me for my first job in the industry.
The first action on my plan was to learn how to make a game. I had no coding or game making experience and didn't know how to address that. Courses are expensive and many expected me to have some background knowledge of programming, game design or both.
One day, I saw POC In Play has retweeted details about Code Coven's Intro to Game Making course for aspiring game developers. Code Coven was offering full scholarships to marginalised genders and sexualities. On paper, the course was perfect for me. Experience wasn't required. But I was hesitant to apply. I didn't think I was good enough for the opportunity. I imagined people who had relevant education or had made their own games applying and thought it was hopeless. After much back and forth, I decided to go for it. It was one of the best decisions I ever made.
Intro to Game Making was a transformative experience. I learned how to use Unity, code in C#, how to use source control, how to create a game design document and the cycle of game development. I went from knowing nothing about making games to making 5 games in just 8 weeks. The games made up my first portfolio.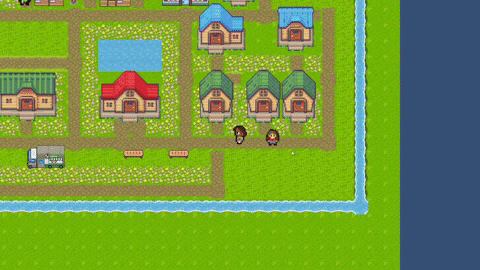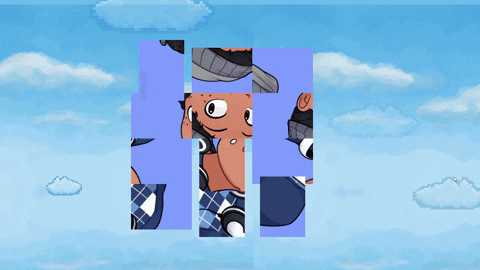 Some clips from games projects that Dawn has worked on:
- Umbrella Assassin: https://www.youtube.com/watch?v=IT5a0eccY9Y
- Club Chevalier: https://www.youtube.com/watch time_continue=1&v=dUBenNacvic&feature=emb_logo

In the months after the course, I built on everything I learned in game jams, both solo and in teams. Intro to Game Making is the foundation of my new career in games, and I almost missed out. Don't be deterred by imposter syndrome or lack in confidence. Take a shot. You won't get something you don't apply for.
Intro to Game Making confirmed that I wanted to be a game developer. I knew I had a way to go before getting my first job and I needed guidance. Enter, Limit Break. Limit Break is a six-month-long mentorship programme for underrepresented groups in games. I found an amazing mentor in Sofia Romualdo, who also transitioned into games from museums and galleries. Her support was invaluable and I learned so much during our weekly meetings. Sofia gave me advice on my portfolio, freelancing, applications, and more. We talked about the design of games we were playing and discussed the state of the industry. I also made a great friend. Limit Break was a fantastic experience and I totally recommend it to anyone looking for their first job in the industry.
It was my mentor who first made me aware of the IGDA Foundation's Velocity programme. The programme is designed to accelerate career changes into game development from unrelated industries. The programme certainly did that for me. It gave me access to GDC for the first time. The programme also offered a series of talks and workshops about mental health, burnout, getting into games, how to interview, how to start freelancing and more. It was here that I recognised the value of my non-games experience.
I strongly recommend you research these great organisations and check if you are eligible to apply for their programmes. They have each been transformative experiences that taught me key skills and introduced me to truly amazing people. Making a career change is tricky. You are learning a whole new skill set, doing something outside of your comfort zone, and you are probably working at the same time, too. These communities and organisations can provide a network, support system and opportunities to help you get your first job in the games industry.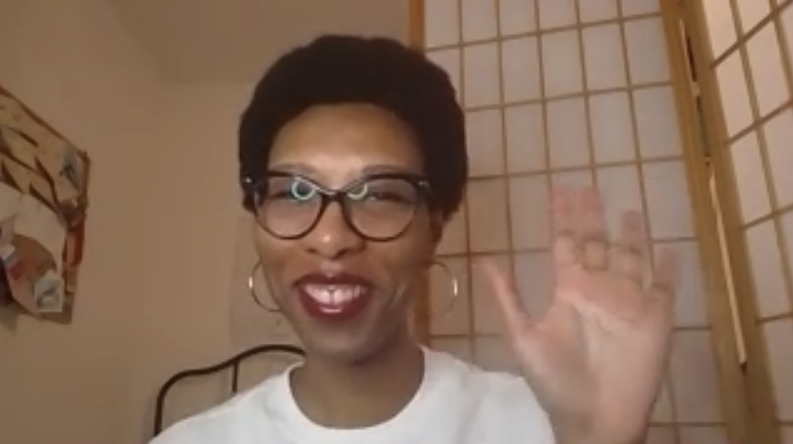 Good luck!