Competition to Design an Anti-Sexist Game Weapon!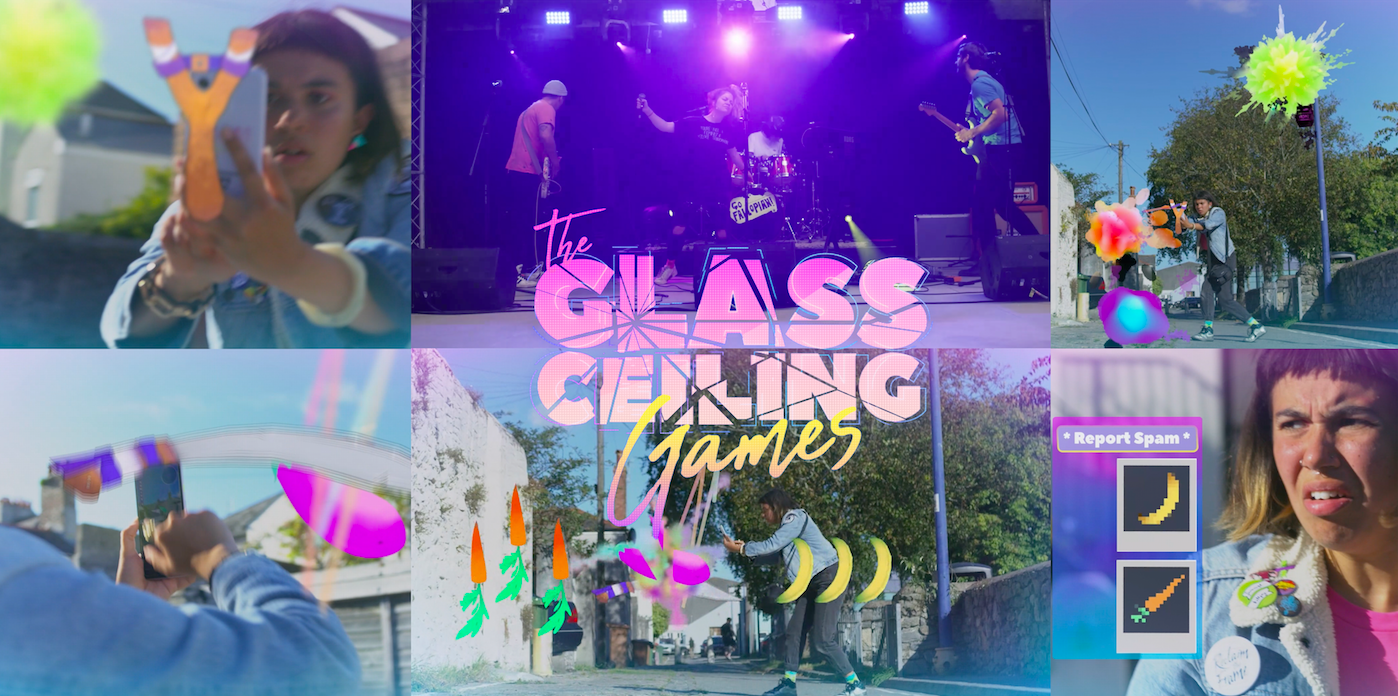 DESIGN A WEAPON FOR THE GLASS CEILING GAMES!
Design a fantasy weapon to fight sexism to win £50 and see your concept art turned into a 3D model in The Glass Ceiling Games, a cathartic feminist punk augmented reality game where you slingshot catcalls, machete unsolicited dick pix, raygun mansplains and more for freedom, money and joy!
We're giving you the chance to design a punk baseball bat, spring-loaded boxing glove, or a fantasy weapon of your choice to feature in the game!
Our judging panel will award one winner per category and winners will get a £50 cash prize and collaborate with our artists on turning their concept art into a 3D game model, learning behind-the-scenes workflows for the game.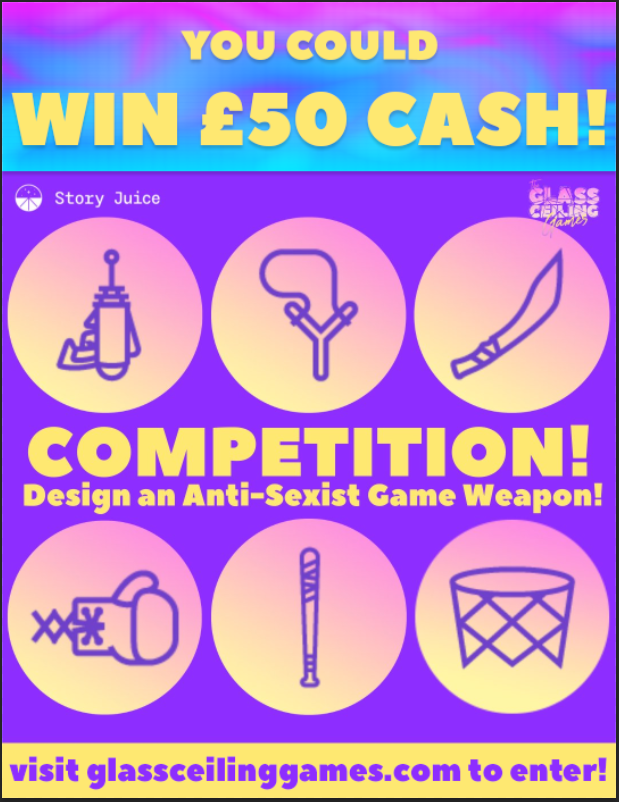 Winners will be credited for their work in the game, and can use it in portfolios, but will transfer the intellectual property to the game, as is the case for all artists working on it, so please take this into consideration!
Here's the criteria:
BASEBALL BAT:
In one game level, players bat away emotional labour for freedom points using a baseball bat inspired by the iconic one used by Tank Girl (except without the blood and nails). Can you design a bespoke one for The Glass Ceiling Games in the established feminist punk aesthetic (references below)?
BOXING GLOVE:
In another game level, players box gender stereotypes for money using a super satisfying spring-loaded boxing glove inspired by those you find in toy shops. Can you design a bespoke one for The Glass Ceiling Games in the established feminist punk aesthetic?
FANTASY WEAPON OF YOUR CHOICE:
The Kickstarter campaign for the game is now LIVE and one of the stretch goals is to create an extra level featuring a new fantasy weapon designed by our community. That's where you come in!
Can you design an entirely new weapon for a new level of The Glass Ceiling Games in the established feminist punk aesthetic?
COLOUR PALETTE
The concept art needs to fit the DIY punk cartoon neon art style and use the game colour palette. You can depict the weapon in various states, including in the actions of batting away emotional labour, boxing stereotypes, or in whatever action your fantasy weapon performs (depicted iconographically).
REFERENCES
Here are examples of our original concept art that was turned into 3D models for the levels where you slingshot catcalls for freedom points and machete unsolicited dick pic (in the form of phallic foodstuffs) for joy points; as well as the concept art for raygunning mansplains in the final level.
You can also watch the game trailer here to see the models in action in the game:
Submit your entry to glassceiling@storyjuice.co.uk by June 16th, 2022, to enter. Any questions please email us or message us on our socials!
The Kickstarter campaign for The Glass Ceiling Games is live NOW! Visit https://www.kickstarter.com/pr... to pledge funds in return for rewards if you can, and please share the campaign page with your friends too!